Our Network
Concord Ventures believes our clients should be well-informed about the transactional environment and all facets of the M&A process. Here you'll find resources—including valuable financing services information—to help guide your decision on selling your business.
Resources
AM&AA

The Alliance of Mergers & Acquistion Advisors (AM&AA) is an international organization of middle market M&A professionals, including CPAs, attorneys, financial investors and advisors. The AMAA has chapters around the U.S, in Mexico, and in Europe and holds two conferences each year.
Prequin

The Hoovers Business Directory national database of US companies is a solid and invaluable resource, listing revenue, personnel, business type, location, and other vital information. This venerable database was previously owned by Dun & Bradstreet.
ACG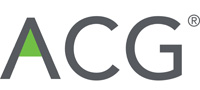 The Association for Corporate Growth (ACG) is a global association of middle-market mergers and acqusitions professionals, including private equity executives, investment bankers, lenders, corporate strategic acquirers, and service advisers. There are 57 chapters, a magzine, and regional and national conferences.
Axial

Axial is a subscription-based online network that helps middle market companies and advisors find the right buyers and investors (and vice-versa) by means of its sophisticated online platform.
Consumer Electronics Show (CES)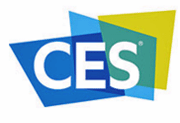 The annual CES Show in Las Vegas is an international display of the latest in consumer electronics. Over 3600 companies, including manufacturers, developers and suppliers of consumer technology hardware, content, technology delivery systems, and more exhibit their latest inventions. The show also includes over 200 conference sessions. Attended by over 150,000 each year, the show is owned and produced by the Consumer Electronics Association.
Invest Korea Week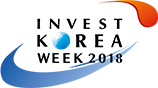 The ChinaMerger website is the first professional cross-border M&A platform, giving Western sellers access to the Chinese investor and enabling cross-border transactions.
Asian Venture Capital Journal (AVCJ)

The US Small Business Administration encourages and promotes the growth and development of businesses in the US through information, guidance, and loan programs. A vital part of the SBA is the  Small Business Investment Company (SBIC), which facilitates the flow of capital to small businesses.
Attorneys
Gregory Russell
Peterson Russell Kelly, PLLC.
1850 Skyline Towers
10900 NE 4th Street
Bellevue, WA 98004
Phone: (425) 462-4700
grussell@prklaw.com
www.prklaw.com
Timothy L. Austin
Betts Austin P.L.L.C.
11120 NE 2nd Street,Ste 200
Bellevue, WA 98004
Phone: (425) 450-3307
taustin@nwtaxlaw.com
www.northwesttaxlaw.com
Byron Dailey
DLA Piper
701 Fifth Avenue, Ste. 7000
Seattle, WA 98104
Phone: (206) 839-4879
byron.dailey@dlapiper.com
www.dlapiper.com
Grant Anderson
Anderson Law and Escrow
3700 Pacific Highway E., Ste. 301
Fife, WA 98424
Phone: (253) 344-5560
taryn@andersonlawandescrow.com
www.andersonlawandescrow.com
Accountants
Allan Vanderhamm
Berntson Porter & Company PLLC
155 108th Ave. NE, Ste. 510
Bellevue, WA 98004
Phone: (425) 454-7990
avanderhamm@bpcpa.com
www.bpcpa.com
Appraisers
Timothy Blackmer
CPA, ABV/CFF, ASA (BV/IA), CBA, CVA
Regulatory Valuations & Financial Forensics
21151 South Western Avenue, Suite 255
Torrance, CA 90501
Phone: (310) 755-2534
tblackmer@rvffconsulting.com
www.rvffconsulting.com
Financial Planners
Bereq A. Peshtaz
Vice President
The Aistear Group
Morgan Stanley Wealth Management
601 Union Square, Ste 5200
Seattle, WA 98101
Phone: 206-344-5024
bereq.peshtaz@morganstanley.com
http://www. morganstanleyfa.com/theaisteargroup

Rachele Bouchard, CFP
Director of Financial Planning
Clark Nuber
10900 NE 4th Street, Ste 1700
Bellevue, WA 98230
Phone: (425) 451-7231
rbouchand@clarknuber.com
www.clarknuber.com
Phil Scott
Wealth Management Advisor
Merrill Lynch
3 Bellevue Center
601 108th Avenue NE, Ste. 2100
Bellevue, WA 98004
Phone: (425) 462-2661
p_scott@ml.com
www.ml.com
Terry Cook
Managing Director-Investments
UBS Financial Services
601 108th Ave NE, Ste. 2000
Bellevue, WA 98004
Phone: (425) 990-2750
terry.cook@ubs.com
www.ubs.com
Tony Pechthalt
Edward Jones
3600 Meridian Street, Ste 2100
Bellingham, WA 98225
360-734-1494
www.edwardjones.com